Posted by Cote Admin on May 22nd 2018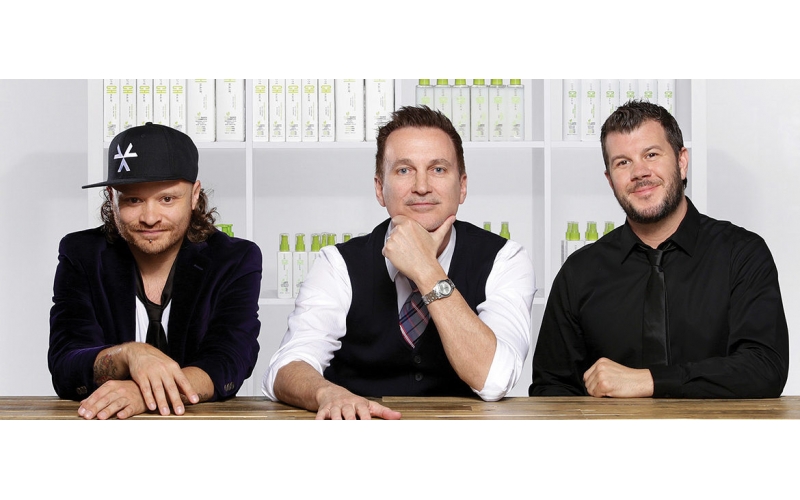 When Las Vegas-based Cotê Hair Care debuted its boutique line of cleansing and styling products in 2015, it set out to send ripples through the multibillion-dollar international beauty business.
More than a year after launch, that ripple is now a splash. Henry Butch Cotê and Art Director Ira Pope Sage and president and CEO Brent Golden just released a line of tools, reformatted their packaging, opened a studio and continue their commitment to education with Tricks of the Trade on-demand videos.
The presiding philosophy of the brand is to "do more with less," and that manifests itself in multiple ways, starting with the hybrid collection of only eight products, with each doing more than one thing. "There's a big myth that you need all these products," says Golden, formerly vice president of sales for Paul Mitchell. "You don't need five shampoos and five conditioners."
New offerings include a cream, wax and paste for short hair. Three aerosols and a clarifying deep-cleansing shampoo are in the works. Another new product is the cream gel, which takes the crunch out of the '90s gelled-up look and adds hold to the cream fad of the 2000s. Brushes, flat irons and blowdryers are also for sale.
Cotê Hair keeps costs low by making its own bottles and tools. Caps were recently switched from black to green to be more evocative of the company's performance-powered-by-plants philosophy, and Cotê Hair is partnering with American Forests, which will plant more than 100,000 trees in 10 years, to maintain a carbon-neutral footprint.
Golden says that the soy and corn proteins used in the company's products are free of parabens, sulfates, GMO and gluten. Cotê Hair also avoids animal-testing and animal byproducts.
Cotê Hair supports local salons and fosters a connection between clients and stylists by not selling to big-box chains and beauty supply stores. Educating stylists is another mission, Golden says.
Cotê hopes to be on the forefront of that by offering a digital platform, Tricks of the Trade, on CoteHair.com. Stylists register on the website and can watch in-house-produced videos.
"School teaches [stylists] how to pass their state board [exam] and get their license," Cotê says. "Then, after that, you're at your own will and drive to become more. We wanted to fill the void with Tricks of the Trade [by giving] free access to education."
Because the partners previously came from big brands and salons, they are well-versed in the types of education available, and all agree that the cooperative model is the way to go.
"My father told me that I should learn a trade to be successful in life," Cotê says. "I saw everyone do something a different way and reach the same result when I was growing up. So Tricks of the Trade is education with other artists where we share their strengths."
Originally Posted on Vegas Seven Wednesday, June 22 1:10pm STYLE
By Melinda Sheckells