Cote Hair for Insanely Shiny, Healthy, Youthful Hair.
Performance Powered By Plants - Organically Derived, Vegan and Free of Questionable Ingredients:
Sulfate Free | Paraben Free | Gluten Free | Free of Artificial Colors | GMO Free | No Animal Byproducts | No Animal Testing
REDUCE
Do More with Less. Cote Hybrid products are designed to do several things all within one product. Now your hair needs fewer products, saving you time and money. You can improve your quality of life and use fewer resources at the same time.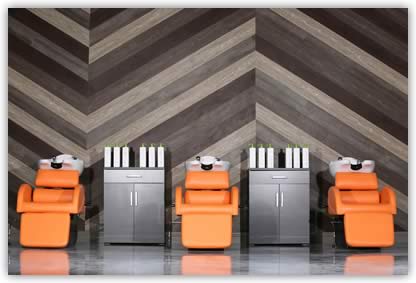 THERE IS NO PLANET B
Cote Hair products are created in a facility run nearly 100% on solar power, then each bottle is carefully hand filled into Environmentally Conscious Square Bottles. The unique square bottles use 27% less resources and are recyclable when you're done with them.
Cote Hair has also partnered with American Forests to bring you Carbon Neutral products by planting trees that help protect and sustain our environment. Cote Hair has planted over 1,000 trees!
Cote Hair products are all Leaping Bunny approved, so you can rest assured that we take care of our animal friends too. All of our products are cruelty-free.
ORDINARY PEOPLE TRYING TO DO EXTRAORDINARY THINGS
Cote Hair is a small company made up of hairdressers and everyday people doing extraordinary things. Cote is about bringing the best quality hair care products to people who care deeply about great performance and what they put on their bodies.
HAIRDRESSERS GET CONNECTED
As a hairdresser busy making people beautiful, do you sometimes feel like you're on your own and being left out by big business? Then join our tribe. Be a part of Cote's e-commerce solution exclusively for hairdressers (ECCO), receive commissions, receive education, get connected, and get Cote Hair.
SUPPORT YOUR LOCAL HAIRDRESSER
If you are a consumer looking to buy Cote Hair products, talk to your salon professional about ECCO, and get products mailed directly to your front door.