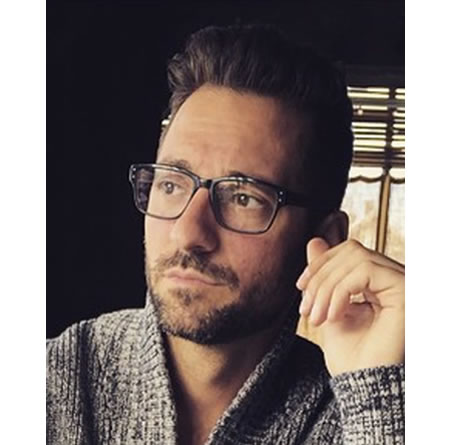 Blain Adams Salon
One year ago I was searching social media for inspiration, and looking for a company that shared the artist passion. I found Cote. A couple conversations with Butch and Ira, and my life was forever changed. Cote has brought me to new levels in my career. Not only have I learned so much about what goes into quality hair products, my team at Blain Adams Salon and Branded luxury salon suites have been inspired to be artists again. Cote has made styling hair a enjoyable experience for our stylist and our guest. A new generation of haircare with performance powered by plants.
We love you Cote, Blain Adams
BLAIN ADAMS SALON
(203) 261-1922
627 MAIN ST
MONROE, CT 06468
---
DALE LOCKWOOD HAIRCUTTING
From the time I first became aware of the Cote Hair line, my experience working with the products and the Cote team has been overwhelmingly positive. Being able to introduce a product that is made by professionals - for professionals - was a huge factor in my decision to commit to Cote. I was frustrated by clients being able to purchase their hair styling needs at the supermarket, drug store or mall - now, with Cote, they buy from the salon and their response has been great. Our sales have definitely increased, as our clientele inquires "What's that new line - vegan, no paraben, no gmo - is that for me?" Now, with the introduction of Cote styling tools, we've created more excitement, and more sales!
DALE LOCKWOOD HAIRCUTTING
(315) 796-2774
2624 GENESEE STREET
UTICA, NY 13502
---
IGNITE THE INDUSTRY
Ignite the Industry LOVES Cotê Hair Products!
Kelly used to have constantly Itchy hands. She had relief at times but not that often. She went 100% to Cotê hair 3 months ago at the back bar,
And mostly Cotê Hair at her styling station and her hands are totally healed now. They used to be raw and itchy... and now 100% clear. These products are 100% vegan- GMO Free- Paraben free- Sulfate free- Made in the USA!
Ignite the Industry Continuing Education
@IgniteTheIndustry
(402) 306-5100
15380 BURT STREET
OMAHA, NB 68154
---